Whether you are a therapist just in the middle of your degree program or a therapist looking for a post-graduate placement, the MFC offers a training program with a systemic-approach to support your needs for more education and support in the field of marriage and family therapy or mental health counseling. We have a wide variety of clients and service requests that will allow you to practice in your sphere of passion but also offer a variety of learning opportunities. We are trained as AAMFT Approved Supervisors, but also can support those who are looking to get their license in Mental Health Counseling.
Residency Program
Getting out of grad school with a therapy degree can sometimes feel overwhelming. While the training you receive in graduate school can prepare you for clinical work, often it is confusing about how to go from graduation to owning your own practice. The Marriage and Family Clinic has developed a program for young therapists looking to launch a business in Central Indiana. After a decade of experience working with agencies, private practices and networks in the area, let us help you get started in your journey to serve individuals, couples, and families with a variety of needs. Working with our team will not only equip you to transition to your own practice after obtaining your license, but you will become part of the intense web of referrals and supports available across Central Indiana for all types of mental health and community services.
We are looking for students who desire to own their own practice and want to launch into the entrepreneurial endeavor of creating their own entity. We are looking for graduates who want to become strong licensed clinicians while simultaneously developing their business skills to effectively organize, market, and manage their own practice.
Residents will work with a team of other providers in both weekly individual and group supervision learning both clinical skills but also business management techniques unique to the mental health field. Staff will learn to utilize software for Electronic Health Records and learn book keeping. Throughout the journey, therapists will gain intensive support in working with family-systems related issues. Topics covered will range from basic clinical and business skills, specific MFT approaches, working with couples, working with kids and teens, training on working with specific cultural groups, and networking within the community. Clinicians will grow a full client caseload much like they will have working in their own office after the completion of the program
It is our desire to walk along side post-graduate clinicians in their journey to becoming an independent private practice clinician. We look forward to bringing you into the community of other providers in Central Indiana and helping you build roots in the community as a provider people can trust.
If you would like more information on how you can apply to the Marriage and Family Clinic, please email us at: [email protected]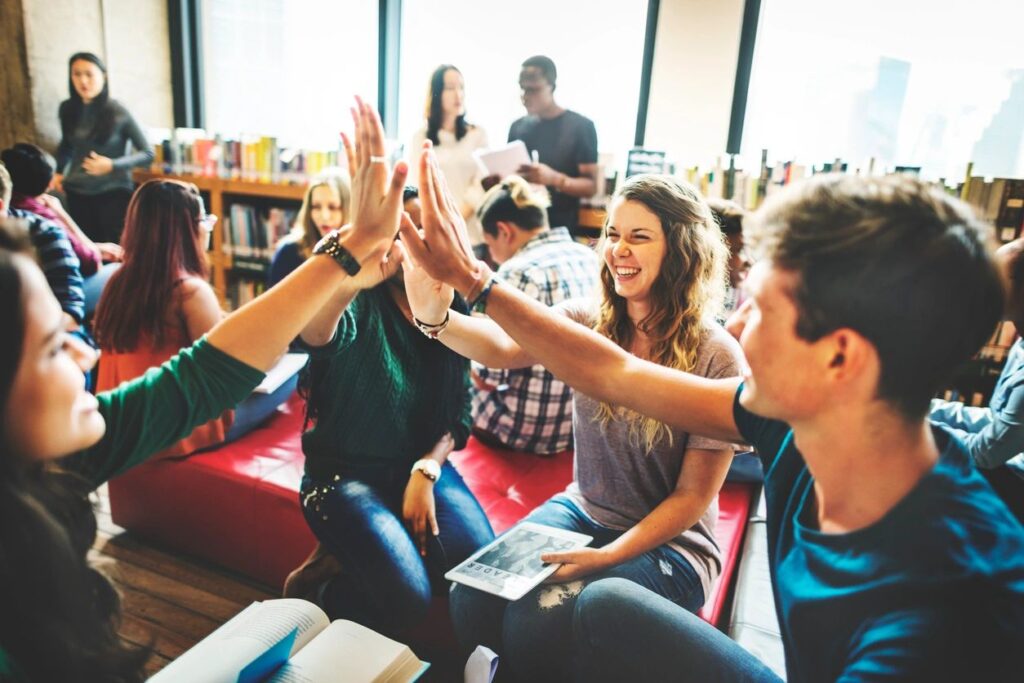 Internship and Practicum Program
The MFC also supports students in graduate programs for marriage and family therapy or mental health counseling. We work with your schools program to be either a practicum or internship placement to provide short-term interventions for individuals, couples, and families in the Central Indiana area with a large variety of needs. Our students will have both training and supervision as well as a lot of clinical experience. We want to fully support and engage our interns to learn the ropes in clinical competency areas that prepare them for working with a variety of clients.
Our clinic is a teaching and training clinic with a classroom aspect for teaching on Tuesdays called "Brown Bag Lunches". Interns will attend trainings along with the rest of our staff to learn from current licensed providers. With distinct teams, clinicians will gain experience that will prepare them for outpatient services in a private practice, group practice, or outpatient clinic setting. Our weekly education series provides group supervision and case consultation groups. We also have individual supervisors who support students weekly by appointment. The clinic offers all the tools to teach therapists how to work in a private practice, outpatient setting with the goal of connecting them to a variety of community partners for holistic care.
We look for at least a two-semester commitment from therapists to serve a small caseload of clients. These clients will be placed with our providers based on their experience, the clients needs, and personal fit for each case. We request providers work at least 1-2 evenings to support working families and couples and to attend staffing on Tuesdays. We are looking for students in counseling programs who want to join us in supporting the Central Indiana community! If you are interested in relationally-based therapy, have gotten your basic counseling classes completed, and would like to find out more about the MFC, please give us a call or send us an email ([email protected] ) for more information!