The Marriage and Family Clinic partners with Sensory MVP to provide occupational therapy, mind/body awareness, fine and gross motor development, and feeding therapy services for kids and teens of all ages. If your child has finished First Steps and needs more services or has gotten a referral from your primary care for sensory processing, motor delays or coordination issues or feeding, we can help!
Sensory MVP is in-network with several commercial carriers and Medicaid Waiver for disability services. For more information about Melanie and Renee's work, please email Melanie at [email protected] or complete our request an appointment form and request Melanie or OT services.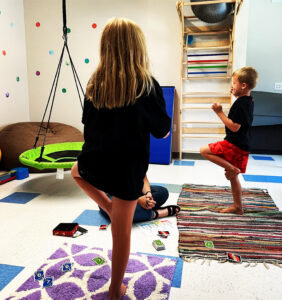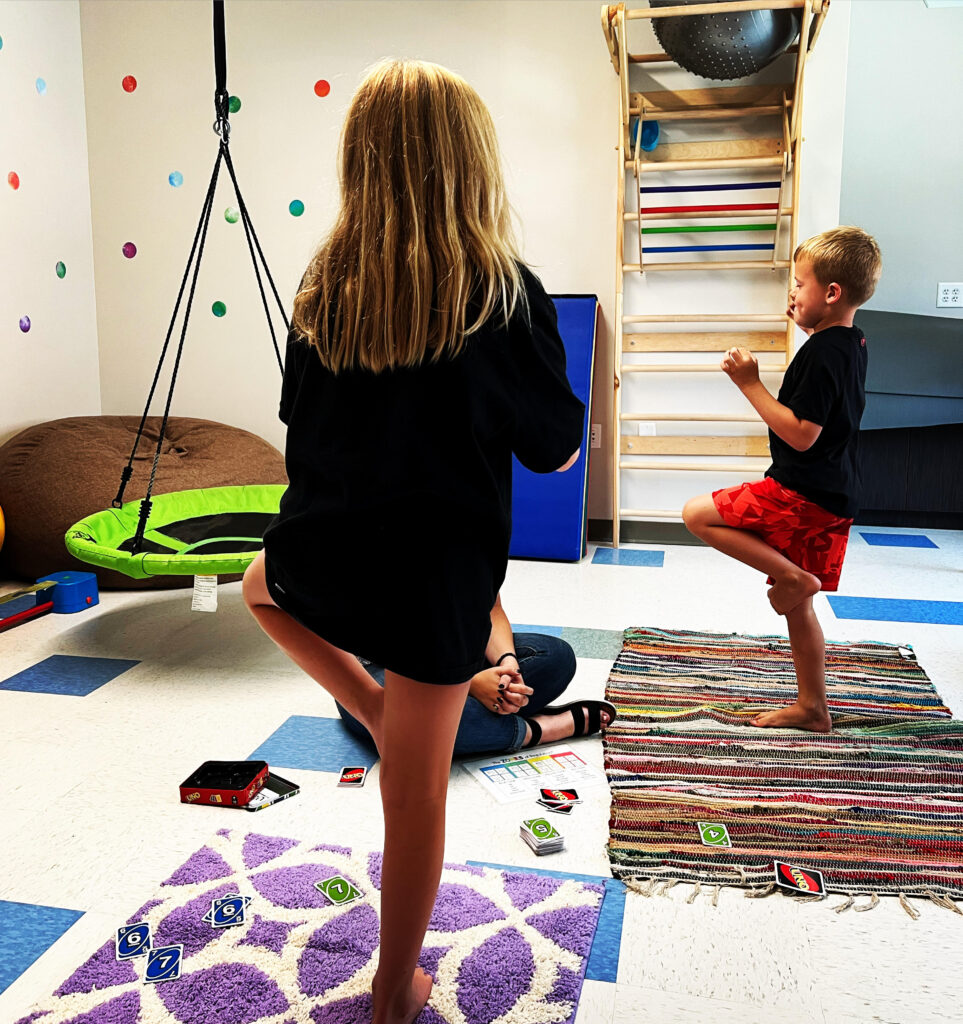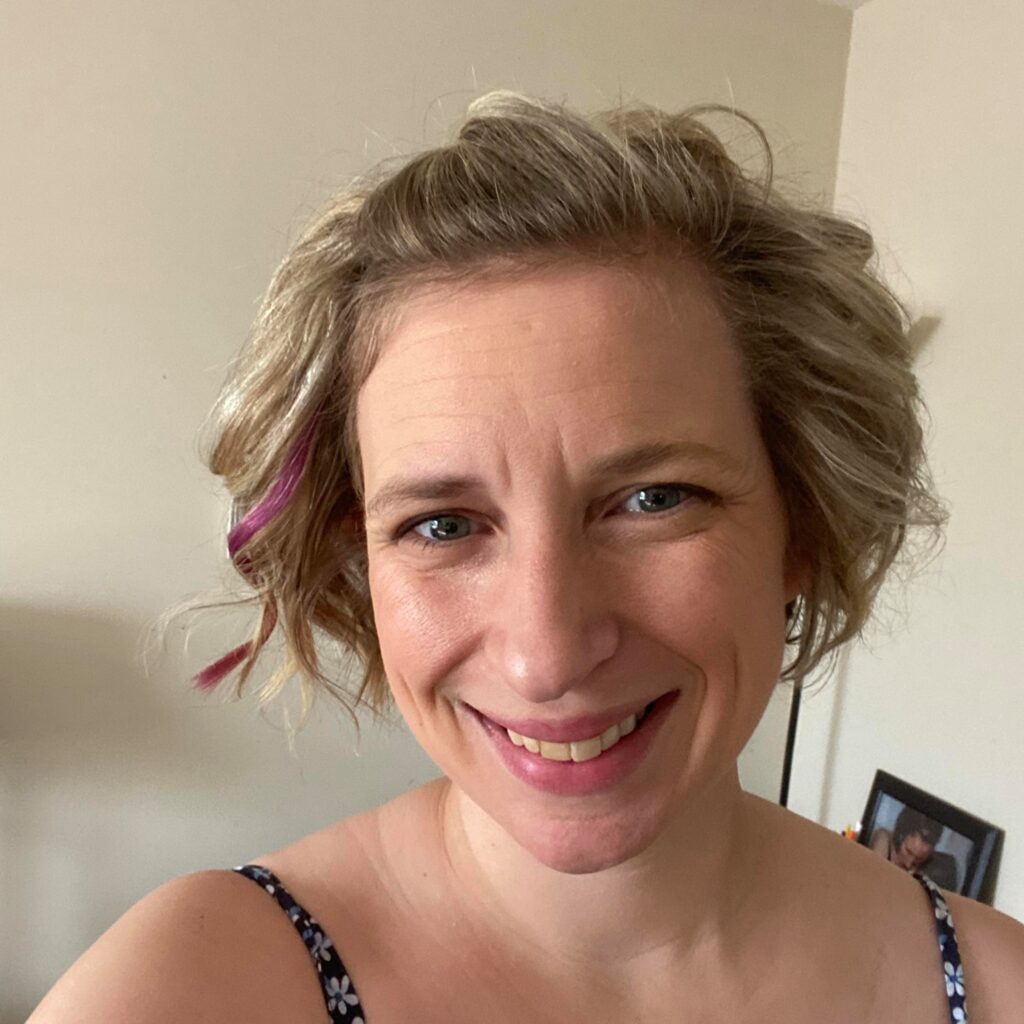 MELANIE WITKOWSKI, MS OTR- Sensory MVP
Melanie Witkowski is the owner and OT at Sensory MVP. She has a passion for detecting problem areas and improving them with activities your child will enjoy. She will often be found playing games, making crafts, dancing, completing obstacle courses, and educating! Her goal is to meet your child where you and they need her to meet them.
She graduated from Western Michigan University with her Masters in Occupational Therapy in 2008 and has practiced since then in a variety of settings and outpatient clinics. She has spent most of her career furthering her knowledge in sensory and how it effects development; over the last 6 years, She has developed specific protocols for sensory integrative dysfunction. She also excels in feeding specifically related to sensory and anxiety. She has a true passion for helping families both physically and mentally and looks forward to supporting your family!
RENEE WILLS, MOT, OTR/L – Sensory Solutions Occupational Therapy, LLC
Renee Wills, MOT, OTR/L is the owner of Sensory Solutions, Occupational Therapy, LLC and has been an Occupational Therapist since 2004. She attended Purdue University for her
Bachelor's Degree in Recreational Studies with a Minor in Organizational Leadership. She worked in the Parks & Recreation field in Arizona until her return to Indiana where she went on to receive her Master's Degree in Occupational Therapy from University of Indianapolis. Renee takes an individualized and family-centered approach to pediatric Occupational Therapy (OT), by providing each child with personalized therapy sessions to help them manage sensory
integration, engage in play activities, learn to navigate the environment, practice appropriate social interactions, and establish independence in daily routines.