The Marriage and Family Clinic has a speech therapist who is affliated with our clinic but runs her own practice. Alyssa Hughes, CCC-SLP, is an ASHA-certified Speech-Language Pathologist for 10 years and is a mother of two kids.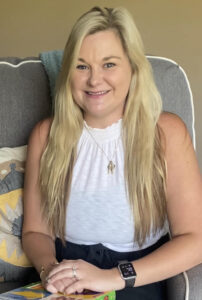 Alyssa shares, "My daughter is almost 6 years old and my son just turned 4. My son has CHARGE syndrome (caused by a rare genetic abnormality), so I have gained an extensive medical knowledge base since becoming a medically complex parent myself. I love my career as an SLP and specific areas of interest and experience include speech/language disorders (of course!), pediatric feeding disorders, literacy, oral motor speech therapy, tongue/lip ties & revisions, early intervention, and in general advocating and making life easier for families of children with disabilities. I'm passionate about making therapy functional and accessible, which is a huge reason I am now in private practice (so I can help kids in the way that works for families)! My other passion project is "Purposeful Play Everyday," which is the Instagram handle I use to post ST ideas and activities that I do with my kids at home. Content creation doesn't always fit easily into daily life, but I enjoy it & am hoping to have more time to devote to creating free resources for families in the future!"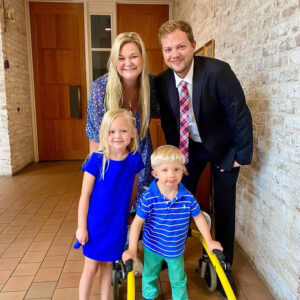 To learn more about Alyssa, please check out her website at: alissahughesslpllc.com.
Alyssa has Two Locations:
1. The Marriage and Family Clinic (8626 East 116th Street, Suite 250. Fishers, IN 46038) * Projected start date here is June 5th, 2023
2. Visually Impaired Preschool Services (1212 Southeastern Avenue Indianapolis, IN 46202)