The Marriage and Family Clinic's staff has a variety of training backgrounds and designations for a reason. By building a team with diversity, we can offer a variety of approaches and therapy styles to you! We know a "one size fits most" approach is often not very fitting! By finding a provider who fits your needs, we can help you and your family find relief sooner. Our staff can also be combined as a treatment team to do individual, couples, or family therapy as well as adding speech or occupational therapy services. Providers will coordinate care in house, so you never have to be the case manager! All staff attend weekly supervision meetings, trainings and supports together in and out of the clinic!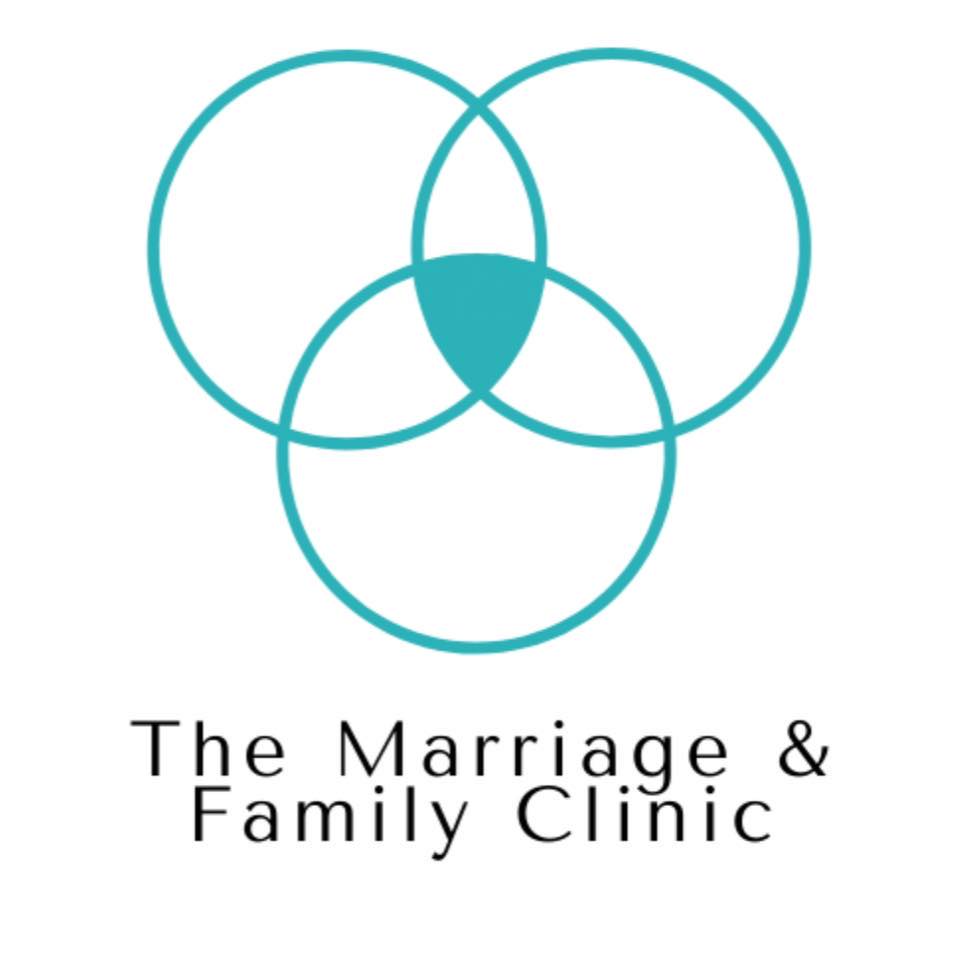 RACHEL ABRAHAMS, LMHCA
Rachel received her Master of Arts in Clinical Mental Health Counseling from Indiana Wesleyan University. In addition to living five years overseas, Rachel has eight years of experience working in a nonprofit environment, including four years in the addiction and recovery space. She couples her business background and clinical experience in mental health counseling to create customized approaches for teens and adults as they seek health and wholeness. She believes there is nothing more desired by people than peace—peace of mind, peace in relationships, and peace within ourselves. Rachel is passionate about journeying with those who are struggling with anxiety, depression, conflict in relationships, grief, addiction, and spirituality. She listens with empathy, asks intentional questions, calls out strengths, and works with clients to set short and long-term goals for their mental health. Rachel has experience working with young professionals, individuals in faith-based communities, and people from various international backgrounds.  Additionally, she has attended trainings in Acceptance and Commitment Therapy and Exposure and Response Prevention. To connect with Rachel, please email [email protected]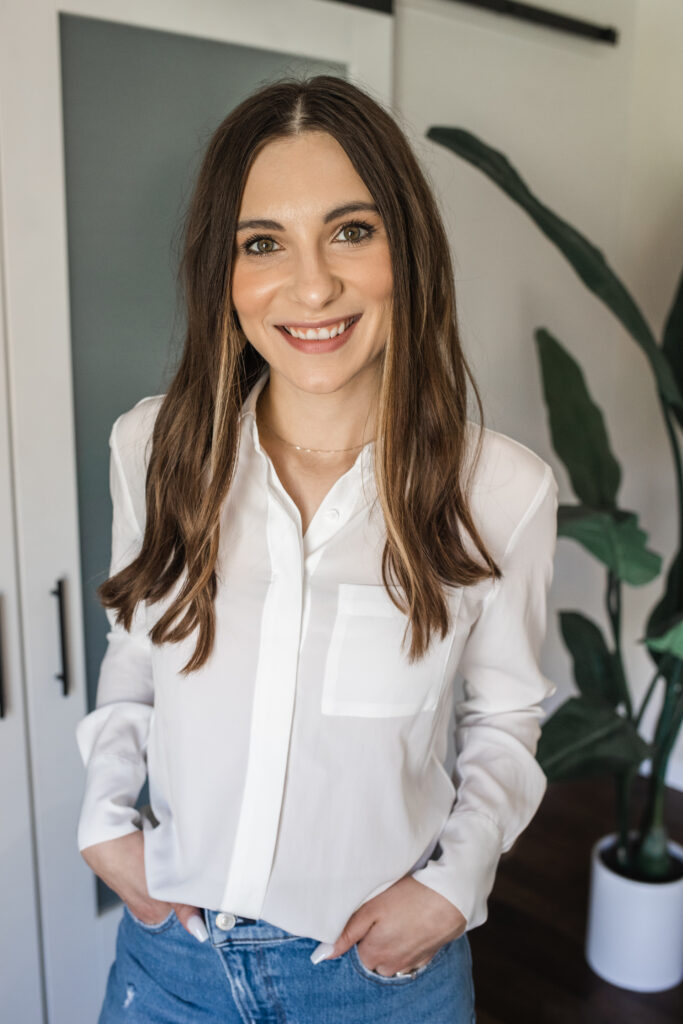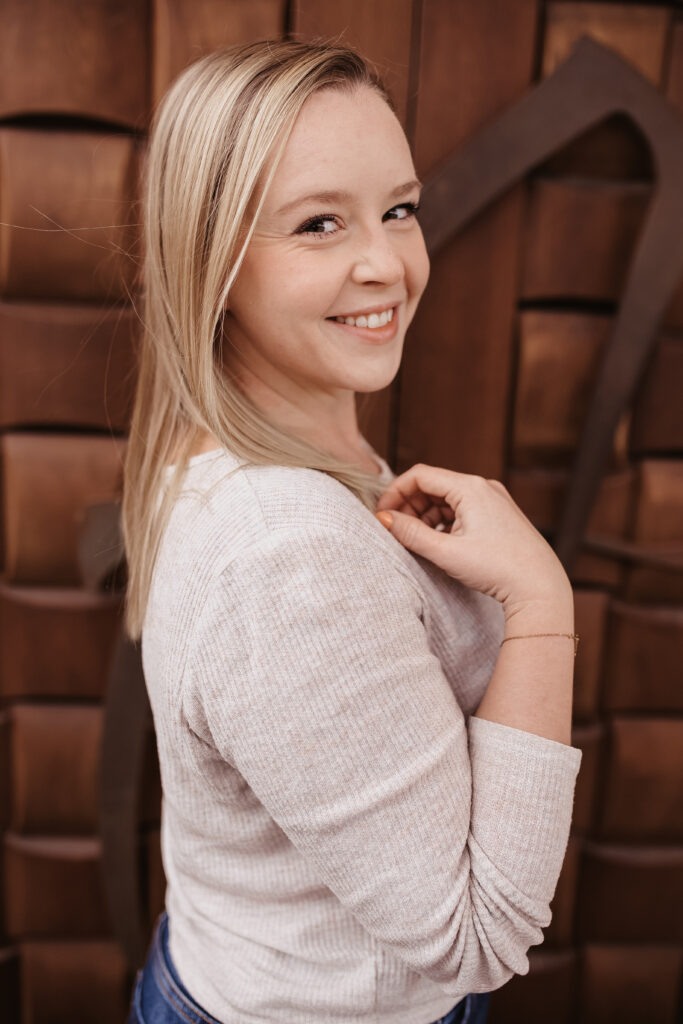 KRISTINA BAGNOLI, LMFTA
Kristina is a Licensed Marriage and Family Therapy Associate with her Master's Degree from Northcentral University. Kristina helps clients seeking to find health and harmony within their life. She supports couples to maintain or re-establish a closer bond with a loved one. She helps her clients to concentrate on finding solutions in the present time and explore hopes and goals for the future. Kristina guides clients to discover their inner strengths and explore possibilities to make positive changes within their life and relationships. Her passion is providing care and insight to support one's journey towards becoming their authentic self. Kristina specializes in working with adolescents, college students, individuals, couples, families and veterans to make positive changes in their relationships and lives. Kristina is not accepting new patients at this time.
SARAH BEAMS, LMHCA
Sarah received her Master of Science degree in Clinical Mental Health Counseling from the University of North Carolina at Greensboro, as well as a Bachelor's degree in Psychology and Spanish from Hope College. With experience in college counseling, medical trauma counseling, inpatient psychiatric care, and ministry she is now back in Indiana, hoping to continue to increase mental healthcare in her home state. Sarah aims to help clients explore how they feel they compare to who they desire to, or feel they "should," be. Sarah practices from the viewpoint that each individual is capable of reaching solutions to the issues they face in life, or strategies to cope with what is out of their control, and counseling is a supportive relationship where she can aid in that process. Some of her areas of focus are trauma, vicarious trauma, depression, anxiety, and matters of faith and spirituality. She is especially interested in working with those in helping professions (such as first responders, healthcare workers, those in ministry), adoption/foster care, and the young adult population. Sarah is not accepting new patients at this time.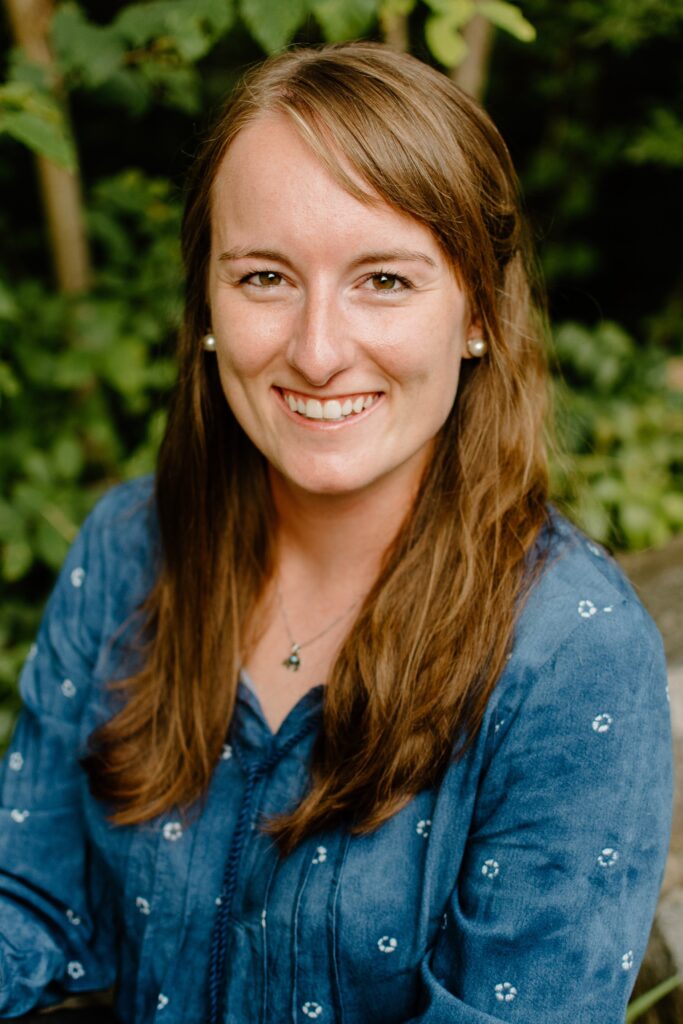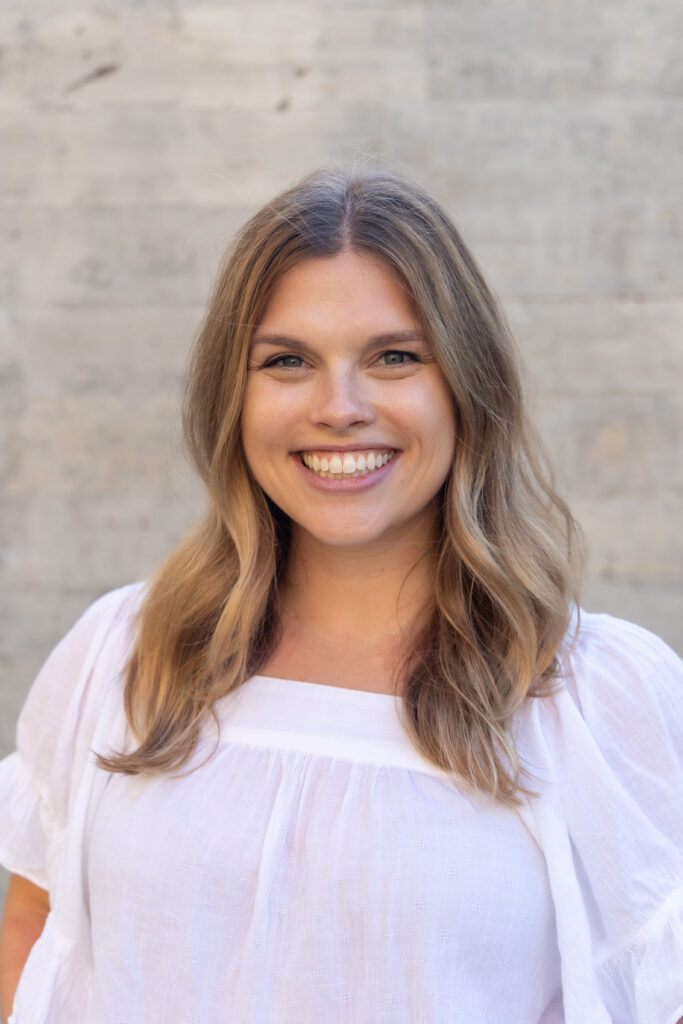 KELLY CREMER, MHC INTERN
Kelly is a graduate-level intern, completing a Master's degree in Clinical Mental Health Counseling through the Townsend Institute at Concordia University-Irvine. Kelly has eight years of professional experience working with college students in a mentor and coaching capacity. As a therapist, Kelly works to empower her clients to find healing and growth amidst life's challenges. Kelly enjoys working with kids, teens, college students, and young adults as they navigate emotional and behavioral challenges including anxiety, depression, life transitions, relationship issues, and personal development. Kelly believes in the healing power of relationship and strives to create a safe space for the client to explore their unique strengths, desires, hopes, and struggles. To connect with Kelly, please email her at [email protected]
HARLEY HILL, LMHCA
Harley is a resident therapist who has gained a B.S. in Psychology from Purdue University and an M.S. in Clinical Mental Health Counseling from Marian University. Harley has experience working at a residential treatment facility for children with disabilities, in ABA clinic settings, and in outpatient settings. She also has experience working with domestic violence victims and perpetrators, neurodivergent children, adolescents with disabilities, and those with trauma. She enjoys working with children (3+), teens, and adults, as well as entire families. Harley utilizes directive and nondirective play therapy techniques in almost all of her work, especially with children. She finds joy in establishing trustworthy, therapeutic relationships by including humor in her sessions. Harley typically pulls from CBT, filial, strengths-based, and emotion-focused therapy approaches while using trauma-informed and multicultural lenses. To connect with Harley, please email her at [email protected]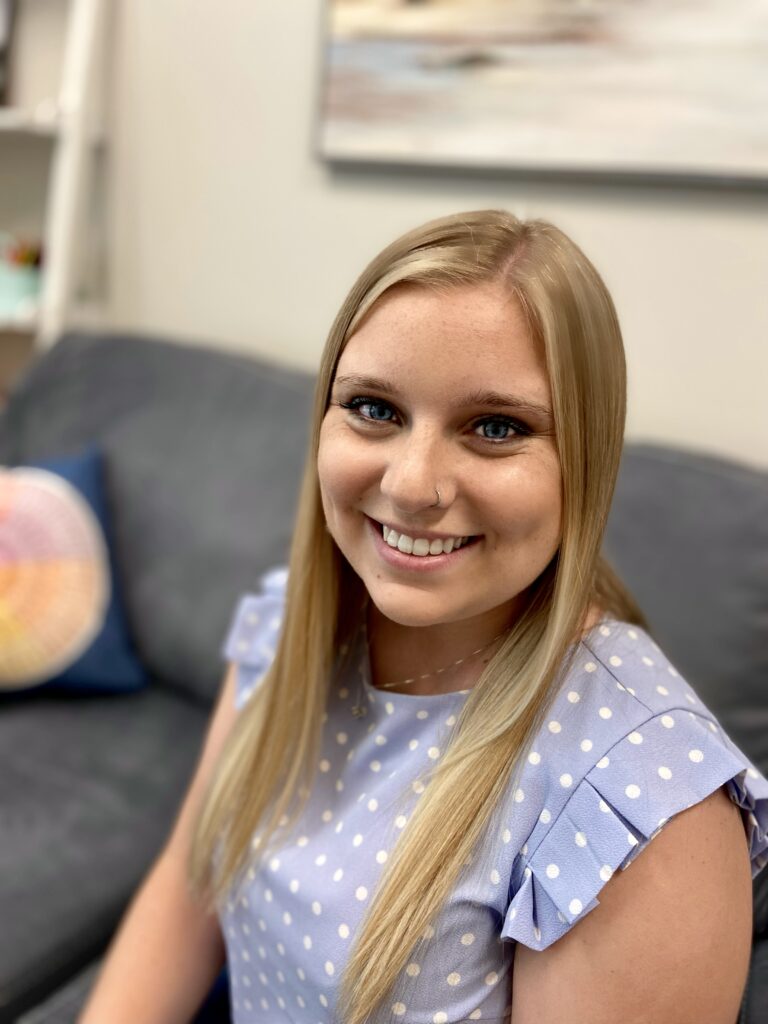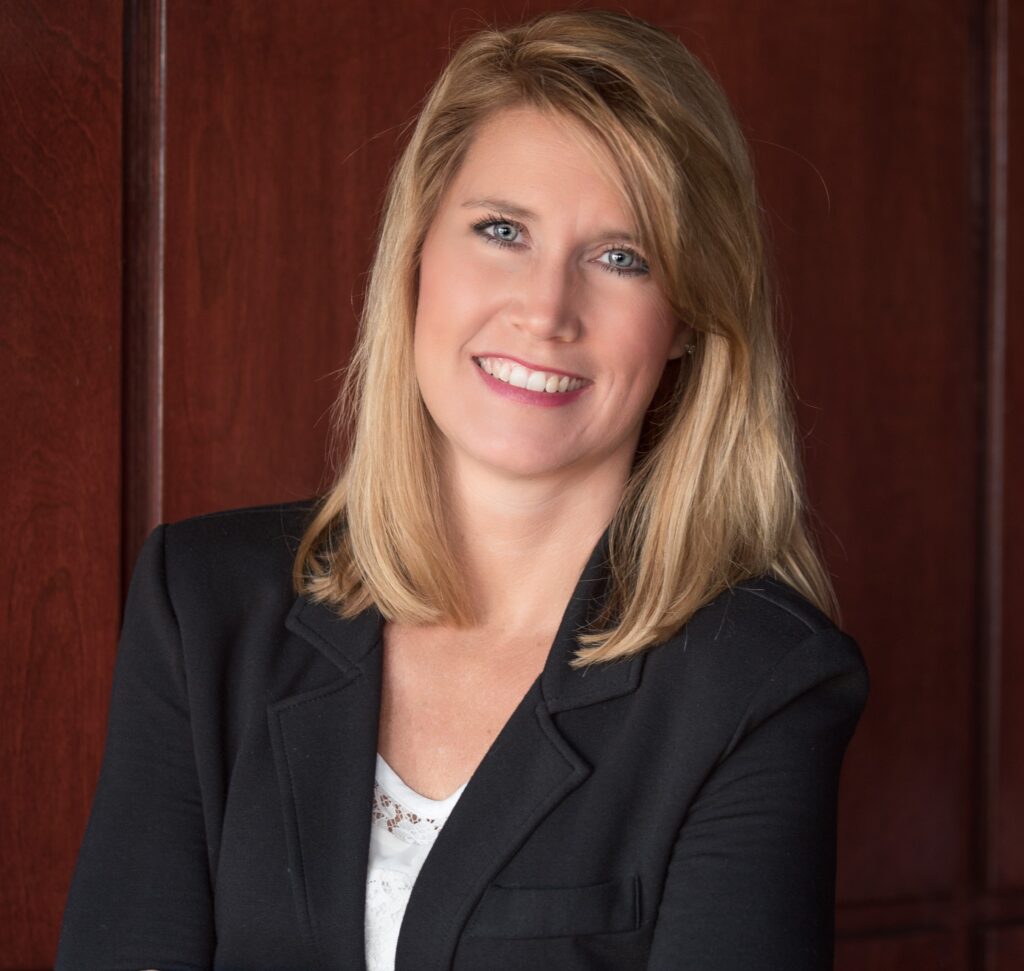 KRISTI KNIGHT, LMHCA, CHC
Kristi is a obtained her Master's degree in Clinical Mental Health Counseling through Bradley University. She obtained her Bachelor's degree in Cognitive Studies with a minor in Psychology from Ashford University. Kristi has 10 years of experience in Neurofeedback Training private practice. Kristi's training in neurocounseling combines brain-based interventions, such as neurofeedback, brainspotting, and mindfulness with a wellness approach to counseling clients. She incorporates elements of Internal Family Systems, Motivational Interviewing, and Mindful-based Stress Reduction to support those with anxiety disorders, attention disorders/ADHD, chronic illness, eating disorders, and trauma history. She is passionate about educating and empowering others who are struggling by meeting them where they are and supporting them in each step of their healing journey. Kristi works with children, teens, adults, and senior adults. To connect with Kristi, please email her at [email protected]
CAREY MEAD, LMFTA
Carey is a Marriage and Family Therapist who works with individuals, couples, and families in difficult times, sorting through challenging situations and life transitions. She collaborates with her clients to move towards peace through healing and restoring relationships, while rebuilding confidence. Carey provides a safe, non-judgmental environment, and has an authentic, come-as-you-are approach to help you navigate through life's challenging phases. Having moved multiple times with her family for work opportunities, as well as having lived overseas for many years, Carey has an appreciation for unique family dynamics, cultural diversity, and faith in one's life. Carey received her Master of Arts in Marriage and Family Therapy from Christian Theological Seminary. To connect with Carey, please email her at [email protected]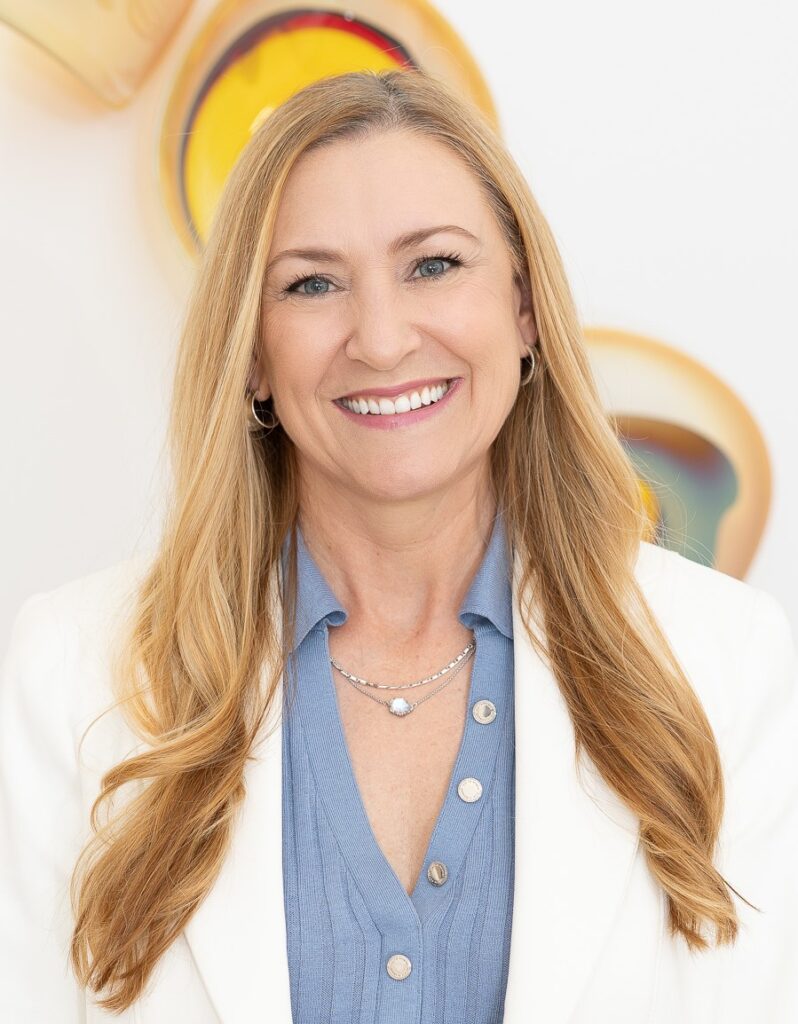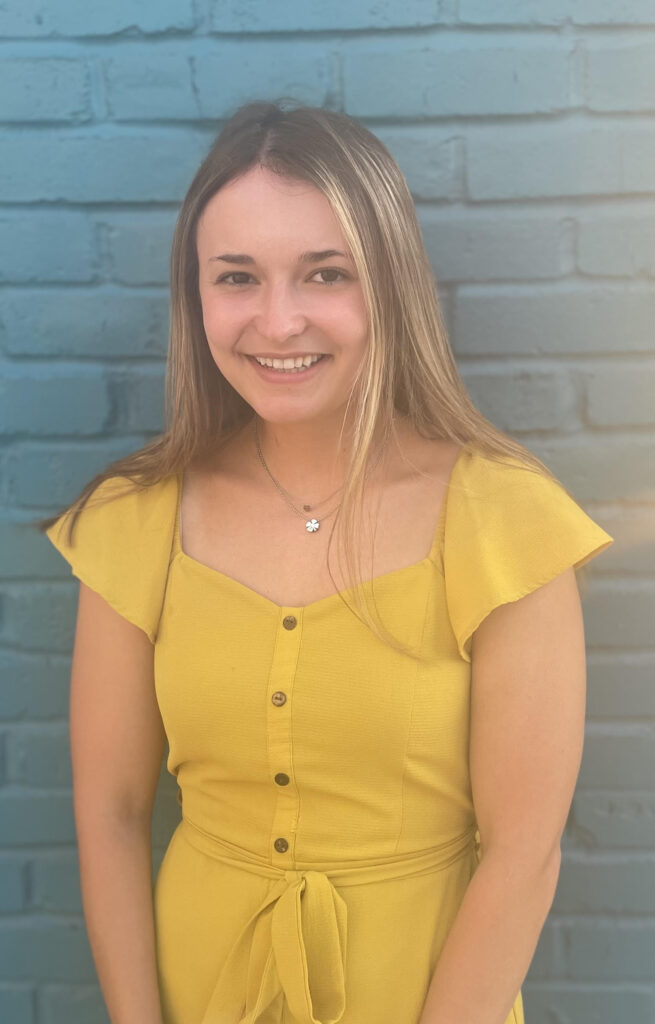 LAUREN MCQUARTERS, MS, LMHCA
Lauren graduated with her M.S. in Clinical Mental Health Counseling from Marian University. Lauren has experience working at a children's residential facility as a direct support technician. Lauren has a passion for working with children, teens, and entire families. With children, Lauren enjoys utilizing play therapy techniques. She finds it fulfilling to watch children grow and open up within the room and learn how to best express themselves in and outside of therapy. With teenagers, Lauren enjoys working through basic teenage angst utilizing techniques of DBT, CBT, and solution-focused therapy approaches. Lauren especially enjoys working with teens going through the life transition of high school to college. With families, she enjoys having everyone in the room to create the space for healthy and open communication. Lauren's ability to build rapport and help everyone to feel comfortable paves the way for client's to see success and growth within the therapy room. To connect with Lauren, please email her at [email protected]
JOANIE PAYNE, BA MFT INTERN
Joanie is currently working towards her Master's degree in Marriage and Family Therapy at Indiana Wesleyan University. She graduated from Purdue University-Indianapolis with a
Bachelor's degree in Psychology. Joanie has worked in child development settings for the past ten years and enjoys working with children of all ages and their parents. Joanie believes that
children learn best through play and uses play to build a trusting relationship with the families she works with and to help families strengthen their relationships and improve communication between one another. She also enjoys working with adults and is passionate about helping individuals find clarity in their life. She has a flexible and accepting approach during sessions and meets families and individuals where they are at. Joanie feels strongly about empowering families and individuals by teaching them the tools that can help them better navigate the highs and lows that life inevitably brings. To connect with Joanie, please email her at [email protected]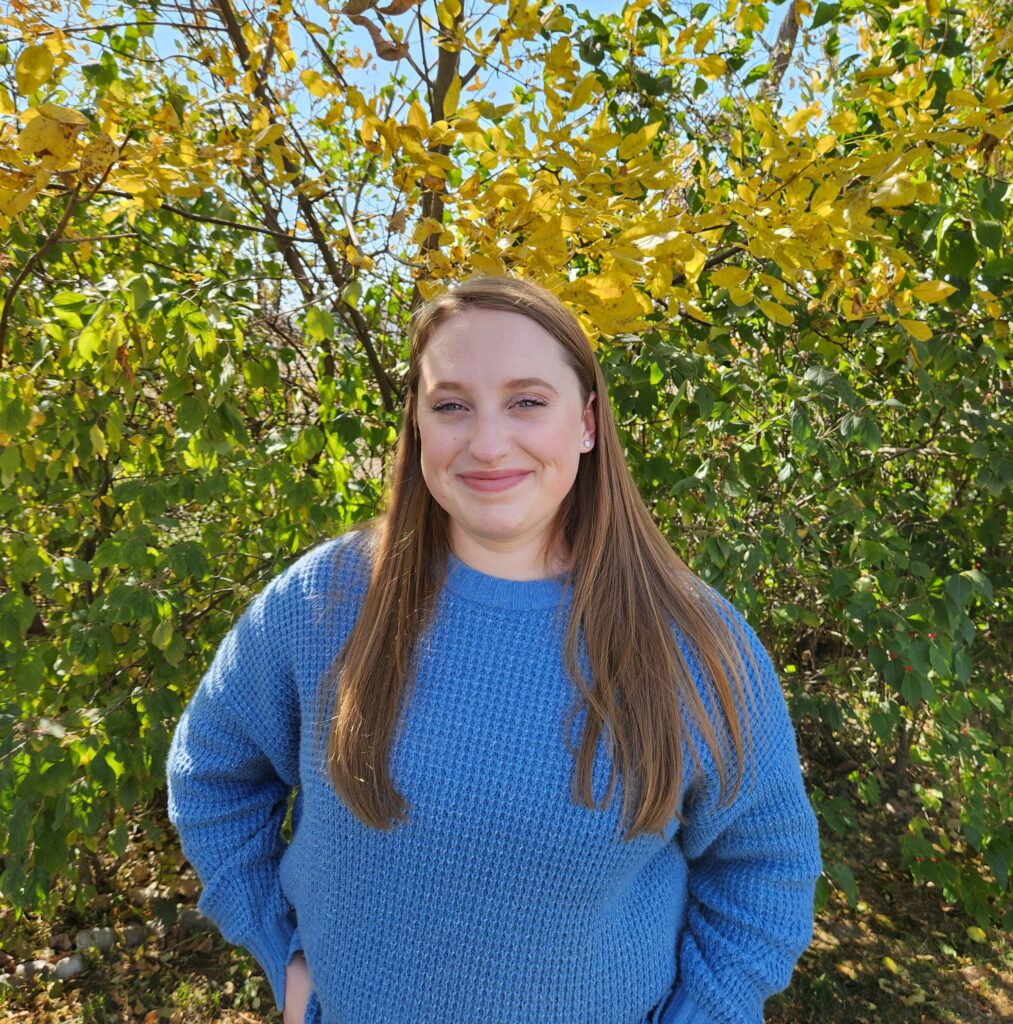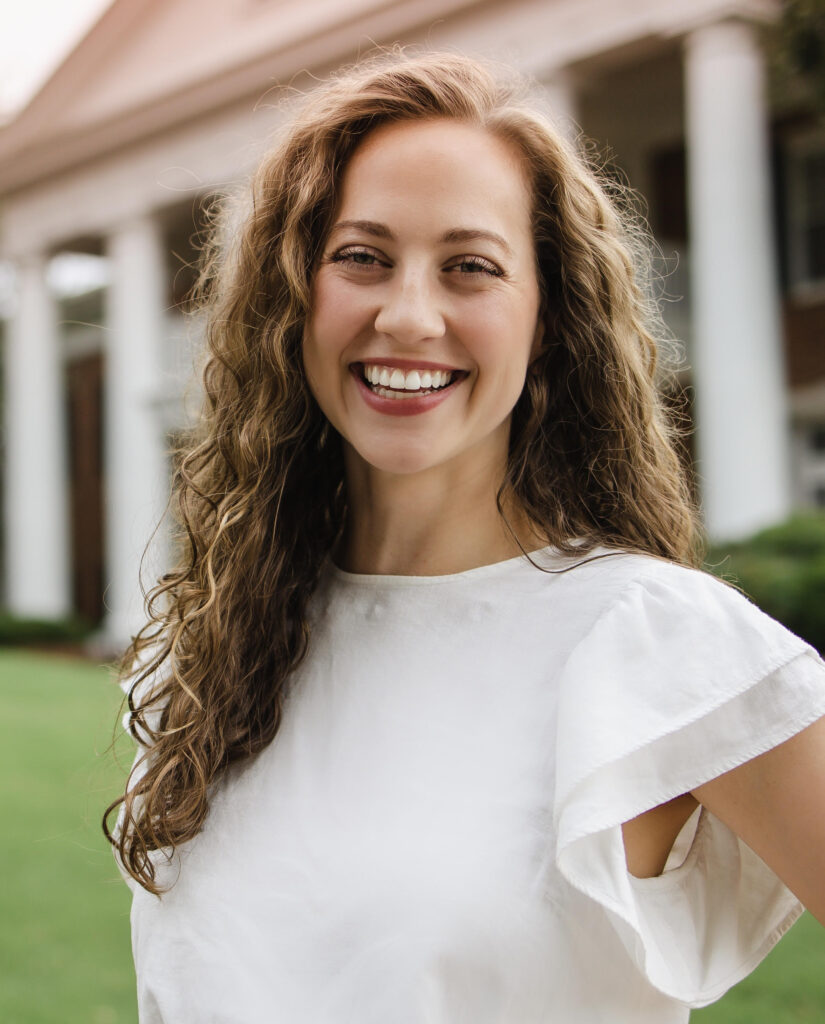 LACEY SEGER, MHC INTERN
Lacey is a graduate-level intern and is in the final phases of her Master's degree in Clinical Mental Health Counseling from the Townsend Institute at Concordia University Irvine. Her Bachelor's degree is in Communication from the University of Southern Mississippi. Lacey is interested in working with children, teens, adults, couples, and families experiencing a broad range of emotional and behavioral issues including anxiety, depression, relationship issues, and life transitions. Lacey provides unconditional acceptance as clients explore the significance of their own story. She believes that all individuals are the experts on their own life and the therapist is a partner in guiding them toward healing and peace. Lacey is also happy to incorporate art and creativity in her work with clients, along with other tools to foster growth, self-compassion, and discernment. To connect with Lacey, please email her at [email protected]
SARA THOMSON, LMFTA
Sara obtained her Master's degree in Marriage and Family Therapy from Indiana Wesleyan University. As a therapist, Sara aims to empower and equip her clients to find growth and healing amid life's challenges. She enjoys helping clients that want to address anxiety, life transitions, depression, family/relationship difficulties, and personal development. Sara takes a systemic approach in her treatment, especially in her work with adolescents and couples. She understands that each person is unique and sees the value in creating a safe space for the needs of each client. Sara works with individuals, couples, teens, and families. To connect with Sara, please email her at [email protected]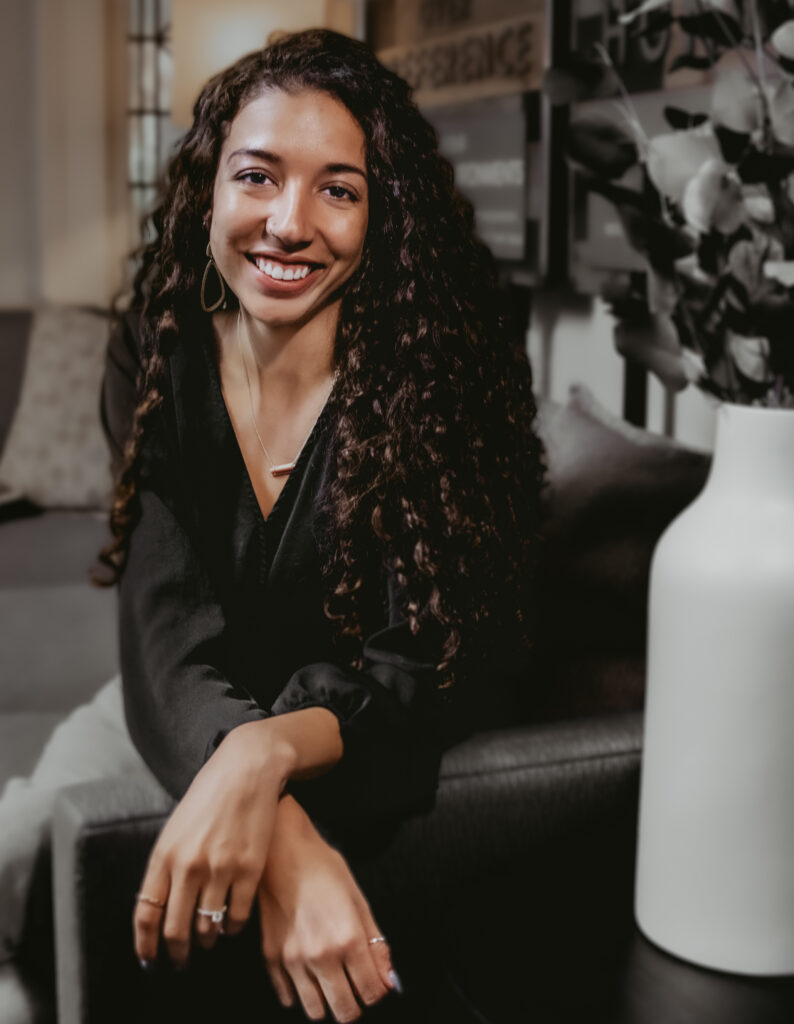 Licensed Therapist Affiliates:
At the MFC, we have several other types of therapists who run their own separate entities and practices, but also serve our clinic to provide more comprehensive care or other support services. Affiliates are not employees of the Marriage and Family Clinic, but run and manage their own independent practice within the walls of the office.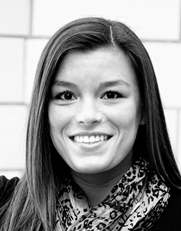 AUBREY CHRISTMAN, LMFT– Aubrey Christman LLC
Aubrey is a Licensed Marriage and Family Therapist with a successful private practice for over seven years. Aubrey has a Bachelor's degree in Psychology through IUPUI, and obtained a Master's degree in Marriage and Family Therapy from the Christian Theological Seminary. With her training as a Marriage and Family Therapist Aubrey has the skill set to work with clients from a systemic perspective; exploring the multiple angles of a problem while at the same time discovering untapped strengths and resources for creating change. Aubrey has experience working with a variety of clients including children, adolescents, families and couples; all within many different stages of life. Areas of special interest include teens, young adults, the military population, and first responders. Aubrey states, "As a therapist I am passionate about collaborating with clients to address the challenges that prevent growth and change. It is my goal to meet people where they are with unconditional respect for what their life journey has been."
KATHRYN GRIFFITH, MS CCC-SLP– Kathryn Griffith LLC
Kathryn Griffith is a Licensed Speech Language Pathologist who strives to help her clients communicate effectively in order to be heard and to thrive in their daily lives. She has a wide range of experience providing speech therapy to people of all ages, from toddlers to the elderly. She began her career working in long-term care facilities, and has since expanded her experience by serving toddlers through Indiana First Steps and children in both public and private school settings. Kathryn is passionate about providing quality, individualized therapy to improve articulation, language, pragmatics, voice, swallowing, and cognitive disorders. Together she works with her clients and their families to create goals and ensure a meaningful experience. Kathryn earned her Bachelor of Science Degree from Purdue University in 2007 and pursued her Master's from Indiana State University, which she obtained in 2010. She is certified in VitalStim and Myofascial Release to address voice and dysphagia disorders. Always passionate about continuing education, Kathryn has received further training to provide Gender Affirming Voice Therapy to help those desiring to obtain a voice that aligns with their gender identity and gender expression. Kathryn was born and raised in Indianapolis, and now lives in Broad Ripple with her husband, dog, and cat. In her free time, you will find her attending concerts, working on home projects, or camping and hiking with her husband and dog. Kathryn is no longer accepting clients at this time.