Our office is located in the Switch Building in downtown Fishers on the corner of 116th Street and Municipal Drive. Our address is: 8626 East 116th Street, Suite 250. Fishers, IN 46038. We look forward to serving the Hamilton County area and beyond!
Parking is located in the Switch Garage located off Municipal Drive or North Street entrances, on the street, or in any of the other public parking spaces around downtown.
The entrance to the suite is located behind Another Broken Egg Cafe in a door labeled, "The Switch". Take the elevator to the second floor to find us in Suite 250.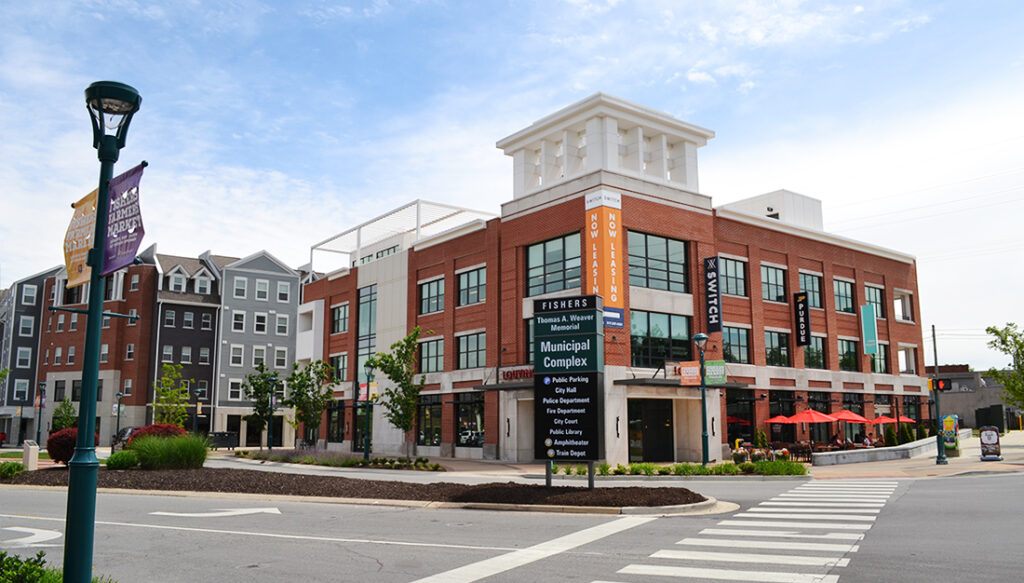 The Switch building is located in the heart of downtown Fishers because we wanted our clinic to be centralized for you! Around the area there are so many amenities to get involved in the community, access resources, and feel support. Take a walk on the trail, enjoy a book at the library, go to a concert or out to eat, or even access emergency services.